The Commission shall appoint a Town Attorney as it may deem necessary who shall act as legal advisor to the Town Council, Town Clerk, and such other boards and commissions as the Town Council shall designate. The Town Attorney shall assume such other duties as prescribed by the Town Council. Kevin Daly, who has served as the town attorney for 28 years recommended Johnathan Turner to be the new Town Attorney. The town interviewed Johnathan Turner from Scruggs & Carmichael at a workshop in July to potentially replace Daly. The council unanimously approved hiring him.

Town Attorney:
Scruggs & Carmichael, PA.
Johnathan Turner
1 SE First Avenue
Gainesville, Florida 32601
Phone: (352) 376-5242
About Johnathan Turner: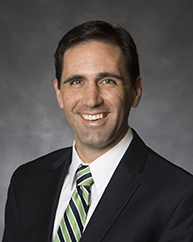 Johnathan Turner took office as Branford's Town Attorney as of October 1, 2019. Jonathan Turner was born in Huntsville, Alabama, in 1982. He received his B.A. from the University of Alabama in 2004, and both an M.B.A. and J.D. from Mississippi College in 2009.
Mr. Turner is admitted to the Florida Bar and the United States District Court for the Northern District of Florida. He is a member of the Florida Bar, the Eighth Judicial Circuit Bar Association, the North Florida Association of Real Estate Attorneys, and the Rotary Club of Gainesville.
His other practice areas include real property, commercial, and business law.